Holly K. Peralta, Credentialed English Teacher
Teaching Students
the Art of Language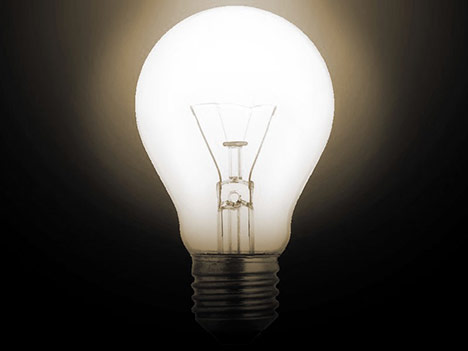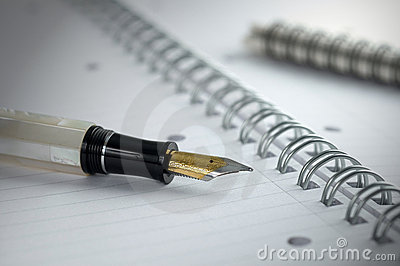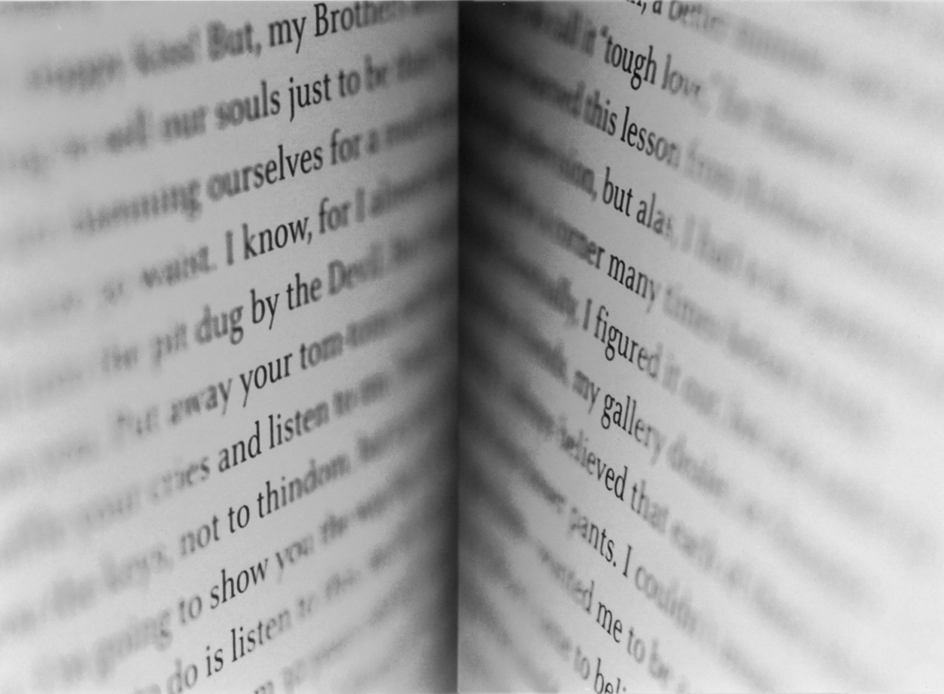 ---
---
Students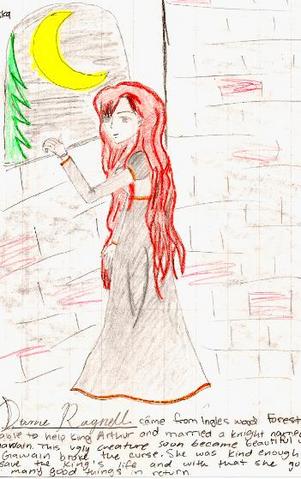 ' Favorite Characters
At the end of the year, I like to do a survey to find out which stories and characters my students most enjoyed. This allows me to determine changes I can make the following year in order to make stories and characters more interesting to students, and also provides a great collection of student samples I can use for pre-reading activities with next year's students (i.e. showing them these drawings as we meet the characters - even having them compare different interpretations of the same character).

This also allows students to revisit their favorite texts and exercise their developing love for literature. I also enjoy seeing my students' depictions of the characters because of the insight I get on how they mentally pictured them as we read.

The student samples seen below were begun with materials we had in class and then finished overnight for homework. Given that these students had limited supplies and time, the drawings below are exemplary and showcase their love of blending visual art and language art!



For a larger view of the picture, simply click on it.



Clear's depiction of Dame Ragnell from "Sir Gawain and the Loathly Lady" by Betsy Hearne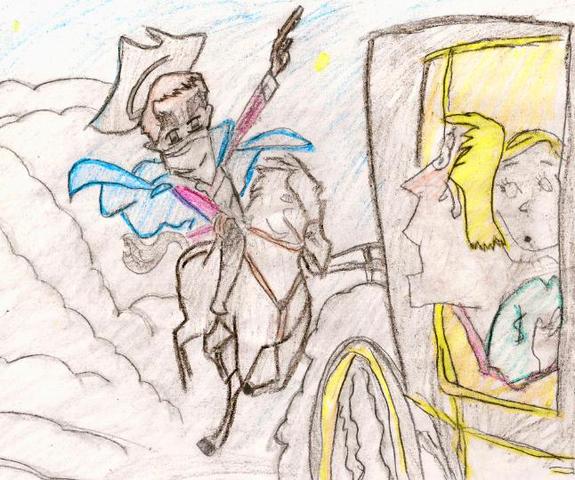 Robert's Highway Man

"The Highway Man" Poem by Alfed Noyes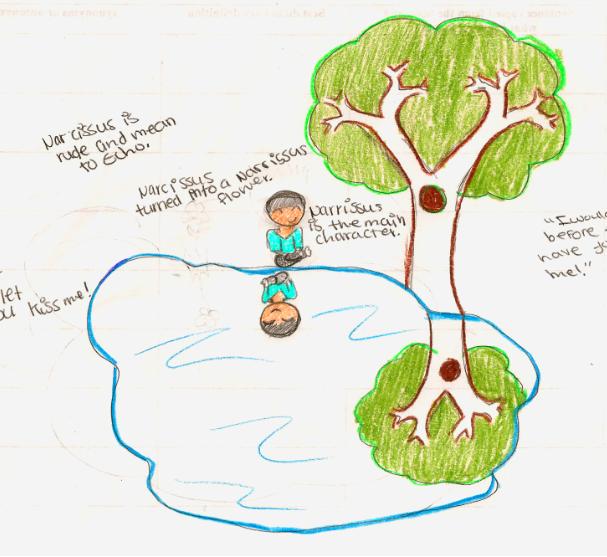 Pa Yia's Narcissus

"Echo and Narcissus" Short Story by Jeanie Lang